Our corporate sponsors
cPanel

cPanel, Inc., the world's leading provider of dependable hosting and server automation solutions for the web hosting industry, is proud to support the Perl Foundation as a sponsor. Since 1997, cPanel has been building software that allows web host professionals to transform standalone servers into fully automated point-and-click web hosting platforms. cPanel licensed software allows owners of servers and websites, along with resellers and developers, to optimize their technical resources and replace tedious tasks with dynamic, intuitive web – based interfaces.
For more information visit www.cpanel.net
---
DYN

Dyn is built upon open source software and as such believes in the importance of contributing back to open source communities. Dyn does so by sponsoring conferences where the communities can grow and thrive, and donating money, services, and resources to open source projects. Dyn also encourages its employees to create, test, and improve upon open source projects that they have interest in.
Founded in 1998, Dyn is the worldwide leader in Internet Infrastructure-as-a-Service (IaaS), powering DNS and Email Delivery for more than four million enterprise, small business and personal users. With 17 data centers around the world and industry-leading uptime for over 10 years, Dyn's commitment to customer relationships and engineering excellence shines every day. Uptime is the Bottom Line.
To learn more about Dyn, follow us on twitter (Twitter.com/dyninc)
---
Dijkmat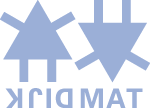 Dijkmat BV was founded in January 2000 by Elizabeth Mattijsen and Wendy GA van Dijk. Dijkmat has years of experience in the development of programming toolkits and interactive websites, supported by the corresponding knowledge and experience in project management, personnel management, design, marketing, sales, administration and systems management. Dijkmat works with Perl and C, and is a proud supporter of open source. Dijkmat is a regular sponsor of Perl conferences, and has made a large number of Elizabeth Mattijsen's modules available on CPAN.
---
ELIGO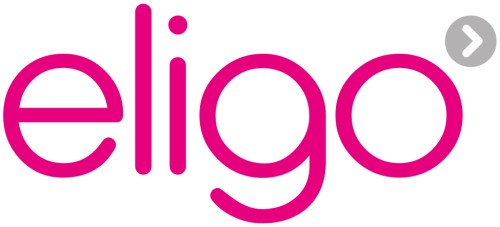 The year, 2001. The dream, to redefine recruitment. The reason, because three experienced, talented men decided that the industry was in need of a fresh approach, that recruitment could be improved upon, whilst adding a cheeky smile to the process. And so in that turbulent year, Eligo was born.
We live and breathe our market. In fact we like to think we are as passionate about the sector as those who work within it. Our Technical consultants offer a wealth of experience and have lasting connections across the industry.
Because we understand the market shifts, history and challenges, you will benefit from our honest and accurate advice on candidate availability, salary surveys and competitor information. You can be assured that we will present you with the most suitable, talented candidates, not just those who are active in the job market. We take great pride in this level of service. It's what makes us unique and gives us our advantage.
In 2010 over 80% of our vacancies came from customers that had previously worked with Eligo.
We think this speaks volumes.
---
EVOZON

We have a team of over 30 full-time Perl developers, 220 developers in total, that have in-depth experience developing Perl using a wide range of frameworks. The technologies we use daily include Catalyst, Mojolicious, Dancer, Mason, mod_perl, Moose, Template::Toolkit, DBIx::Class and Class::DBI with MySQL or PostgreSQL all architected in a high availability and scalable model with the best practices one would expect. Every project is assigned a skilled team, fully equipped to deal with all the requirements of our partnership/joint effort including dedicated QA.
We one of very few companies that develop Perl web applications in house and have been doing so for 8 years. Evozon offers custom software solutions, business analysis and project management across the widest possible range of technologies and platforms for web and mobile.
Moreover, we are crazy about start-ups and here is where we let our Perl experts do their magic to speed up your time to market. Our marketing team can also be involved doing research and analysis for the pre-launch strategy empowered by the vision you have shared with us and you'll have a passionate team working by your side doing what they love. Evozon is also actively involved in the development of the perl community including creating and sponsoring the Cluj Perl Mongers group (www.cluj.pm), sponsoring and participating with talks at YAPC Europe, London Perl Workshop and contributing to CPAN.
If you want to learn more about Evozon or wish to get in touch with us, visit www.evozon.com for more details.
---
$foo Magazin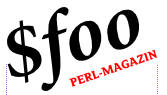 $foo is the first German Perl magazine dedicated to Perl. It is published every three months and can be purchased as PDF or printed.
You can read workshops about topics as Perl 6 or WxPerl, tutorials about Moose and many more. There are 6 CPAN modules introduced with a short abstract each issue.
---
Shadowcat

Shadowcat Systems is a developer, sponsor of, and contributor to open source software projects including Catalyst, Moose, Moo, Tak, Devel::Declare and DBIx::Class. Shadowcat provides consultancy, training and support for these projects and for most of CPAN; systems management and automation; the design and implementation of network architecture; the development of proprietary and open source custom web applications; and offers Perl refactoring and project crisis management.
Shadowcat Systems are based in the United Kingdom but we deliver solutions to a global community of clients via onsite supervision along with traditional and internet based communications.
---
Our community sponsors
EPO

Enlightened Perl is a membership organization within the Perl community, It has goals that are complementary to the Perl Foundation. Specifically, we support many Perl development efforts that ensure Perl's future as an enterprise-grade development platform.
The EPO helps to manage many Perl projects, competitions, initiatives and conferences. Lending business aid, advice and management services on a not-for-profit basis. All donations and membership fees are used in direct support of community projects.
The EPO have been providing banking and organisation facilities for the London Perl Workshop for 2009-11, for Dynamic Languages Conference in 2010, have provided sponsorship and organisation of the Send-A-Newbie program since 2009, and have sponsored the QA Hackathon since 2011.
» http://www.enlightenedperl.org/
---
Mongueurs de Perl

The French Perl Mongers is a non-profit association whose main goal is to promote Perl in French speaking events. It organizes events such as the Journées Perl (French Perl Workshop) and the French Open Source Developer Conference (OSDC.fr).
It also sponsors Perl projects like Dancer, Fusion Inventory, and... this Perl QA Hackathon.
---