This event is free for those that attend. We aim to sponsor the travel and accommodation costs for those who can not otherwise get funding, we also provide refreshments and work space during the day.
In order to help cover these costs we would be delighted to receive donations of any size. If you, or your company, would like to sponsor this event please email neilb @ cpan.org. You can also make a donation here.
We want to thank the companies, organisations, inkind and individual sponsors that help us make the Perl Toolchain Summit 2017.
---
Our Platinum Sponsors

Booking.com is an international success that build their website on Perl. Booking.com runs one of the world's largest Perl-powered websites and they offer a rapidly evolving and dynamic environment. Their technology is focused on development, scaling and automation.
---
Our Gold Sponsors

Perl Careers is a Perl-focused recruitment consultancy, run by a Peter Sergeant, a CPAN contributor (PAUSE id SARGIE) with a recruitment background, rather than by a non-technical person. Peter works with clients and candidates in London, the US, and Australia. Peter is not only sponsoring the QAH, he's attending it as well, to work on some of his Test modules.

Since 1997, ActiveState has been providing software application development and management solutions, especially around Perl. ActivePerl (the original "Perl for Windows" distro), Perl Dev Kit, and polyglot Komodo IDE are some of the flagship products that have made them renowned by Perl developers around the world. More than two million developers and 97% of Fortune 1000 companies use ActiveState's solutions to develop, distribute, and manage their software applications. Global customers like Bank of America, CA, Cisco, HP, Lockheed Martin and Siemens rely on ActiveState for faster development, ensuring IT governance and compliance, and accelerating time to market.

Fastmail.com is a commercial hosted email service founded in 1999, and which has established a reputation for technical leadership in the hosted email space, with a focus on security, privacy, and reliability. It is run by FastMail Pty Ltd, an Australian company based in Melbourne. From their early days they've been users and supporters of Perl, and several of their developers are CPAN authors.

Since 1996, cPanel, Inc has been delivering the web hosting industry's most reliable, intuitive control panel. The robust automation software helps businesses thrive and allows them to focus on more important things. Customers and partners receive first-class support and a rich feature set, making cPanel & WHM the hosting platform of choice.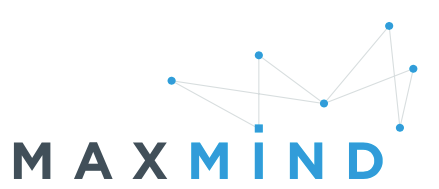 Founded in 2002, MaxMind is an industry-leading provider of IP intelligence and online fraud detection services. Thousands of companies of all sizes rely on MaxMind's GeoIP geolocation and end-user data for fraud prevention, ad targeting, content customization, digital rights management, and more. i Maxmind's minFraud Network leverages this data along with IP and email reputations established from over 100 million transactions per month to help merchants prevent fraudulent online transactions and account registrations.
---
Our Silver Sponsors

SureVoIP® (Suretec Systems Ltd.) is an Ofcom-registered Internet Telephony Service Provider supplying Hosted VoIP solutions, SIP trunks, UK inbound numbers, International SIP numbers, a partner program, public API (powered by Catalyst) and other related VoIP products and services.
Based in Aberdeen, Scotland it also provides VoIP optimised internet connectivity to its customers in order for them to connect directly to its core network for the best VoIP experience.
Wherever possible SureVoIP builds its services and tools on open source software, and likes to support the relevant communities where it can (they have also sponsored the London Perl Workshop in the past). A number of CPAN distributions were developed with the support of SureVoIP and are available via its GitHub account. Suretec's founder Gavin Henry is also a CPAN author: GHENRY.

By offering the best of traditional databases as well as the flexibility, scale, and performance required by today's applications, MongoDB lets innovators deploy apps as big as they can possibly dream. From startups to enterprises, for the modern and the mission-critical, MongoDB is the database for giant ideas. MongoDB has offered a Perl driver since 2009 and is one of the only major next-generation database companies to offer an internally-developed and officially-supported Perl client. MongoDB believes in the Perl community; they regularly host Perl Meetups in their NYC office and send developers to major conferences.
---
Our Bronze Sponsors
Perl services is the contracting company of Renée Bäcker, a CPAN author (RENEEB) since 2004.
OpusVL are the Open Source business management software specialists who like to ask searching questions. Things like, "How would a business run without software?". The reason they do this is to make sure they understand fully all the processes that are needed to make a business run smoothly – and how to streamline them for maximum efficiency.
CAPSiDE is a systems engineering company specialized in technological consulting and professional services, counting with expert engineers about high availability systems, networks and software developing.
WenzPerl is the company of Liz and Wendy. They sponsored this PTS in the name of the Perl 6 Community.
Camelia is the spokesbug for Perl 6, the spunky little sister of Perl 5. Like her world-famous big sister, Perl 6 intends to carry forward the high ideals of the Perl community.

Perl 6 is currently being developed by a team of dedicated and enthusiastic volunteers. You can help too. The only requirement is that you know how to be nice to all kinds of people (and butterflies).
Go to #perl6 (irc.freenode.net) and someone will be glad to help you get started.
Individual sponsors
We would also like to thank the following members of the Perl community, who made personal contributions. Thank you!