This event is free for those that attend. We aim to sponsor the travel and accommodation costs for those who can not otherwise get funding, we also provide refreshments and work space during the day.
In order to help cover these costs we would are delighted to receive donations of any size. If you, or your company, would like to sponsor this event please email contact@mongueurs.net.
We want to thank the companies and organisations that help us make the Perl QA Hackathon 2014.
Our host
This year the hackathon is hosted in the Lyon office of Booking.com.
Booking.com

Booking.com B.V., part of Priceline.com (Nasdaq:PCLN), owns and operates Booking.com™, one of the world's leading online hotel reservations agencies by room nights sold, attracting over 30 million unique visitors each month worldwide. As a result of the market leading growth, the Booking.com group of companies currently employs over 6 000 professionals in more than 120 offices to ensure the best possible online services and support.
Established in 1996, Booking.com B.V. guarantees the best prices for any type of property, ranging from small independent hotels to a five star luxury through Booking.com. The Booking.com website is available in 41 languages and offers over 440.000 hotels in 190 countries.
---
Our corporate sponsors
SPLIO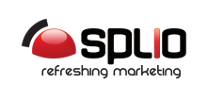 Splio assists its clients in creating and managing multichannel marketing strategies for prospects and customers.
For 10 years, Splio has been renowned for its innovating solutions dedicated to the marketing managers (CRM and eCRM, email and SMS marketing, loyalty programs). Splio distinguishes itself by its ability to deliver functionnal SaaS platforms, available on internet and customized specifically for each client.
Splio's expertise is now available in China, Italy, Spain, France and Brazil. All the products are designed and developed in the headquarters located near Paris.
---
Grant Street Group

Grant Street Group is a growing technology company located in downtown Pittsburgh that serves the finance industry with over 1.5 million lines of Perl code.
GSG employs a diverse group of talented, motivated professionals who are committed to flawless work and customer service. Our specialty is innovating custom software solutions for auctions of fixed income securities, tax collection and billing systems, and e-payments.
We need skilled software engineers to add to our friendly, talented team of developers - telecommuting positions are available.
---
DYN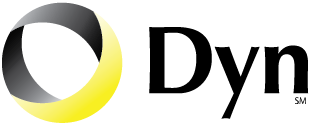 Dyn is built upon open source software and as such believes in the importance of contributing back to open source communities. Dyn does so by sponsoring conferences where the communities can grow and thrive, and donating money, services, and resources to open source projects. Dyn also encourages its employees to create, test, and improve upon open source projects that they have interest in.
Founded in 1998, Dyn is the worldwide leader in Internet Infrastructure-as-a-Service (IaaS), powering DNS and Email Delivery for more than four million enterprise, small business and personal users. With 17 data centers around the world and industry-leading uptime for over 10 years, Dyn's commitment to customer relationships and engineering excellence shines every day. Uptime is the Bottom Line.
To learn more about Dyn, follow us on twitter (@Dyn)
---
Campus Explorer

Campus Explorer is a rapidly growing internet start-up located in Santa Monica, CA, that is dedicated to building the web's premier college search and resource site. CampusExplorer.com offers students a suite of interactive, personalized services that enable them to be more organized and informed during their college searches.
» http://www.campusexplorer.com
---
EVOZON

We have a team of over 30 full-time Perl developers, 220 developers in total, that have in-depth experience developing Perl using a wide range of frameworks. The technologies we use daily include Catalyst, Mojolicious, Dancer, Mason, mod_perl, Moose, Template::Toolkit, DBIx::Class and Class::DBI with MySQL or PostgreSQL all architected in a high availability and scalable model with the best practices one would expect. Every project is assigned a skilled team, fully equipped to deal with all the requirements of our partnership/joint effort including dedicated QA.
We one of very few companies that develop Perl web applications in house and have been doing so for 8 years. Evozon offers custom software solutions, business analysis and project management across the widest possible range of technologies and platforms for web and mobile.
Moreover, we are crazy about start-ups and here is where we let our Perl experts do their magic to speed up your time to market. Our marketing team can also be involved doing research and analysis for the pre-launch strategy empowered by the vision you have shared with us and you'll have a passionate team working by your side doing what they love. Evozon is also actively involved in the development of the perl community including creating and sponsoring the Cluj Perl Mongers group (www.cluj.pm), sponsoring and participating with talks at YAPC Europe, London Perl Workshop and contributing to CPAN.
If you want to learn more about Evozon or wish to get in touch with us, visit www.evozon.com for more details.
---
elasticsearch
Elasticsearch,Inc. is on a mission to make massive amounts of data usable for businesses everywhere by delivering the world's most advanced search and analytics engine available. With a laser focus on achieving the best user experience imaginable, the Elasticsearch ELK stack - comprised of Elasticsearch, Logstash, and Kibana - has become one of the most popular and rapidly growing open source solutions in the market.
To learn more, visit elasticsearch.com
» http://www.elasticsearch.com
---
ELIGO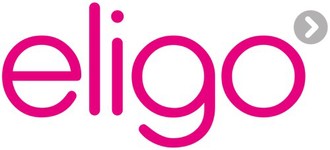 ---
Our community sponsors
Mongueurs de Perl

The French Perl Mongers is a non-profit association whose main goal is to promote Perl in French speaking events. It organizes events such as the Journées Perl (French Perl Workshop), the patch -pn hackathons and the French Open Source Developer Conference (OSDC.fr).
It also sponsors Perl projects like Dancer, Fusion Inventory, and the Perl QA Hackathons.
---
WenZPerl for the Perl6 Community

The Perl6 community is supporting this event using WenZPerl as plenipotentiary.
WenZPerl is the new company of our famous Liz and Wendy.
---